Frequently Asked Questions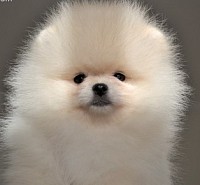 These are answers to some of the most commonly asked questions about adopting one of our Pom puppies…


Where are you located?
We are located in Aledo, Texas which is...
15 minutes west of Fort Worth
45 minutes west of Dallas
3 hours north of Austin
4.5 hours north of San Antonio
5 hours northwest Houston.
Do you allow visitors?
For the protection of our dogs and puppies we have strict rules about visitors. We meet all visitors in our driveway and ask that you remain in that area while you are here. If absolutely necessary, we allow you to visit your puppy after it has its first shot (typically around 6-7 weeks). We do not give kennel or nursery tours due to the risk of Parvo being tracked onto our property. Our home has always been Parvo free and want to keep it that way. 
How big will the puppies get?
We breed Pomeranians according to the AKC breed standard. Our Poms weigh 3-7 pounds and average height is 6-7 inches.
How much do your puppies cost?
Our Pomeranian puppies are individually priced based on factors such as sex, color, size, coat quality and adherence to the breed standard. Prices will be clearly stated before purchase. The range is $3000-$5000. 
Quality Pomeranians are not cheap. We have worked very hard to ensure small size, short baby faces, gorgeous thick coats, excellent health and temperament in our parent dogs. Small Poms have small litters so we are very limited on available puppies. Our Pomeranian puppies receive the finest treatment from birth until they go to your home. It is a huge investment of our time and money. The price of our puppies reflects the time and effort we put into producing our quality babies.  



Are your dogs / puppies registered? What about breeding rights?
Our adult Poms are purebred, AKC registered and from Champion bloodlines. Puppies are sold with limited AKC registration. AKC full registration (breeding rights) is available to small home based breeders at an additional cost. Please inquire. 
Do you ship puppies? What about delivery?

We do not ship puppies as cargo because we feel this is both unsafe and traumatic for them. However, we do offer delivery options for those who are not able to pick up their puppy in person...
Car Nanny
Our experienced and trusted Car Nanny delivers to your home or a prearranged meeting place. This is an individual that we know personally (not a commercial puppy transporter) who will give your baby special attention and care for the entire trip.
Car Nanny price: 
Varies by distance, message me and I'll put you in contact with our nanny. 
Flight Nanny
Our Flight Nanny is also someone we know personally. She is an animal lover and a flight attendant. She's the perfect person to transport your baby if you live outside Texas! Our Flight Nanny will meet you at your nearest airport. 
Flight Nanny price:

Varies based on distance and current airline rates. Typically around $400-$500. Message me and I will put you in contact with our Flight Nanny to get rates. 
Airport Delivery (you fly here)

You may fly to Dallas Fort Worth International Airport (DFW) if you want to buy a round trip ticket and carry the puppy in the cabin with you. Rental cars, taxis and Uber drivers are available to bring you to our house. If arranged in advance, we may be available to deliver the puppy to DFW for $50. Our schedule is very full so this is not always possible.
Please keep in mind that you will need to buy a ticket for yourself (price varies) and the puppy ($150) plus an airline approved carrier ($50-$75) so it is often less expensive to use our flight nanny
.
Small private planes may fly into Bourland Field and larger private planes may fly into Meacham Field. Delivery to these locations (when available) is $25. 
How do I adopt one of your puppies?
Start by reading our website which will answer many of your questions. Due to the small number of puppies we have, deposits are not taken before birth. When puppies are born, we will post pictures on our website. Pictures will be updated at important milestones (birth, eyes open, standing/walking) so you can watch the puppies grow. If you see a puppy you are interested in then call or text us at (682) 597-4128. We are happy to answer your questions and will probably have some for you too. Once you are certain you want one of our puppies (and we are certain you will provide it with a good home) you may send a $500 nonrefundable deposit to hold your puppy until he or she is old enough to go home. The balance can be paid in increments or all at once as long as it is fully paid by pickup. Deposits are nonrefundable because they are a commitment to purchase a puppy. When we mark a puppy as reserved for you, we are counting on you to give the puppy a good home and turning away other interested people because of your commitment. Please make sure you understand this before placing a deposit. 
When can I pick up my puppy?

Puppies must be a minimum of 8 weeks, but we usually keep them for 12 weeks, especially the small ones. Please don't be in a rush to take your baby home. It is for their own benefit that we keep them here. 
Please remember these are babies with immature immune systems. We ask that you not take your puppy to places like Petsmart, dog parks, hotels or anywhere unknown dogs have been until they have completed all vaccinations. Your vet can tell you when it is safe to take your puppy in public.
What do you send home with my puppy?
All puppies go home with...
a shot record
a health guarantee 
feeding instructions
Nutrical
a puppy pad
toys 
blanket
What type of food are you feeding the puppy? What supplies should I buy?

Our dogs and puppies are fed PawTree Real Chicken and Oatmeal formula. For more information on this awesome food and a complete supply list visit our Puppy Supply Page here:
https://www.pixiepomeranians.com/Pomeranian_Supplies.html
What should I bring to pick up my puppy?
A crate or basket is useful to carry the puppy home in. Some puppies get car sick so it may be a good idea to bring puppy pads or paper towels and trash bags. Remember it is not safe to stop roadside with a young puppy. If you have a long drive plan on disposing of waste when you stop.