Available Puppies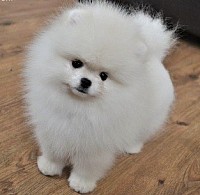 Puppies should arrive in late 2021 or early 2022.
Our next next planned litter will be white AKC Pomeranians. Deposits will be accepted after puppies arrive.
Important Reminders:
Remember to schedule a well check for your new puppy in the first 3 days after you bring him or her home. Also, please have your puppy supplies delivered before you pickup your puppy so they are ready when your puppy gets home. At a minimum, you will need a bag of their food and a bottle of their daily supplement. Visit this page for a complete list of recommended supplies:

Recommended Pomeranian Supplies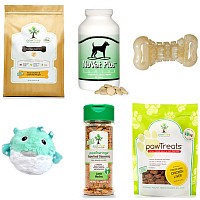 These are my suggestions based on years of research and personal experience. 
Each of these products are recommended for specific reasons pertaining to your Pom's health and longevity. If you choose not to use them, please do thorough research and make sure you are picking high quality food, treats and supplements for your dog! Be aware of product recalls and educate yourself on canine nutrition. Also, understand that toy breeds have different nutritional needs than larger dogs and have different health concerns. Prevention is key to slowing age related issues, immune problems and stopping illness or death from poor quality control or unsafe products. For that reason, and from personal experience, I recommend you use the following products for the entire life of your Pomeranian!

When you pay a deposit and pick out your puppy, I will send you an email with a list of what you should buy for your new puppy along with a discount code and tips for saving money on your orders. If you did not receive an email please text me at 682-597-4128 and I will send it to you. You may also use the links below…